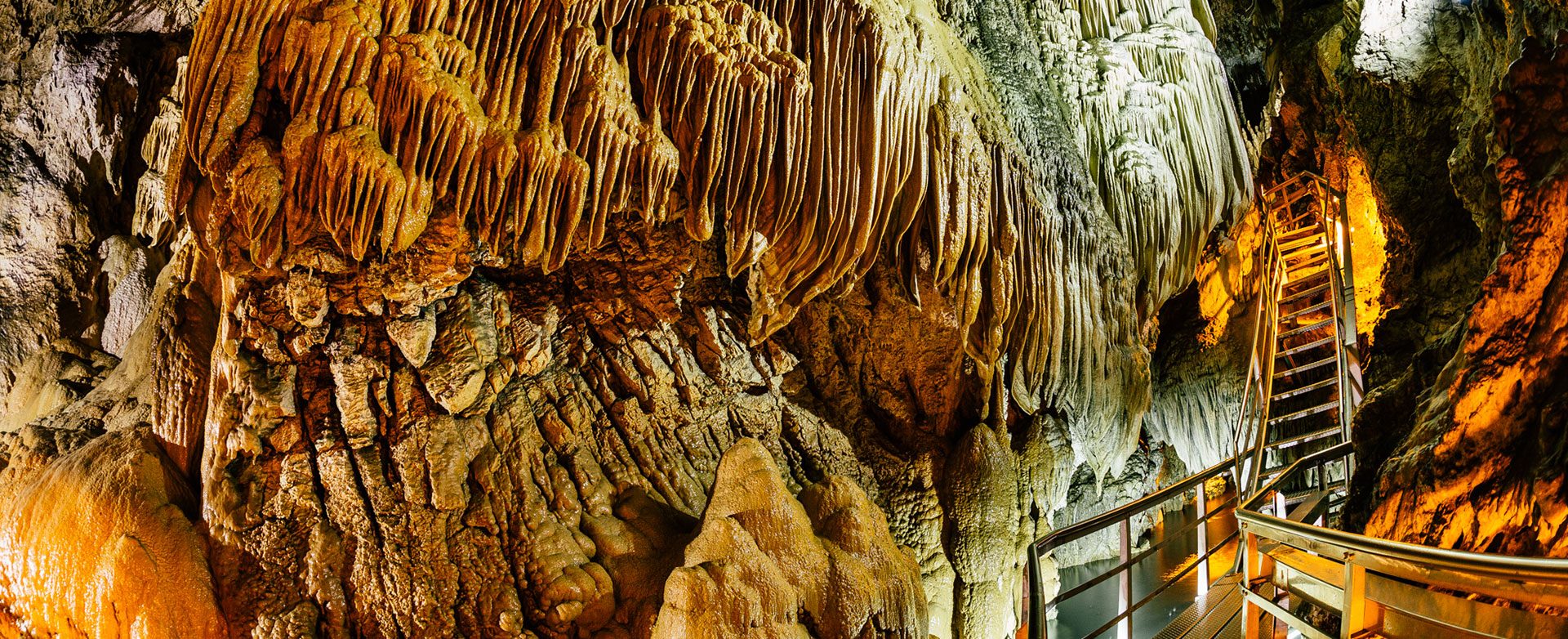 Attractions
Museum of Kalavryta
This was the elementary school of Kalavryta, built in the early 20th century. This historical and martyrical site is inextricably linked to the events of the occupation and particularly to the terrible tragedy of 13 December 1943, where it was entirely burned down by the Germans. This was the "Black Monday of Kalavryta" which moved and shocked the entire civilized world. After deliberation, the school was rebuilt and in 1986 it was declared a historical monument by the Ministry of Culture and it was decided to house the Municipal Museum of the Kalavryta Holocaust.
Cave of the Lakes
The "Cave of the Lakes" is located near the village Castria of the Municipality of Lefkasio, Prefecture of Achaia, on the main road Patras-Kalavryta-Kleitoria-Tripoli. It is just 17 km from Kalavryta and 9 km from Kleitoria. The cave is a rare creation of nature.
Apart from the labyrinth of corridors, its mysterious galleries and its strange stalactite formations, it has something exclusively unique: the repeated cascading lakes (expanding in three floors), making it unique in the world! The exploited length of the cave is currently 500 meters.
It also includes artistic lighting installations. The visitor enters the cave through an artificial tunnel which leads straight to the second floor. The dimensions of this part cause awe, ecstasy and admiration. The crossing of the lake is carried out by raised artificial bridges. Fossilized human and animal bones, including those of an hippopotamus, have been found in the lower floor of the cave. This section is intended to be used as biological cave laboratory of international promotion.
Leaving the Cave of the Lakes, and at a short distance, the visitor shall meet Planitero in a beautiful natural setting with streams and towering trees wherein a trout breeding farm is operating, where the visitor may dine on trout or salmon in the stone taverna.